Types of Kitchen Cabinets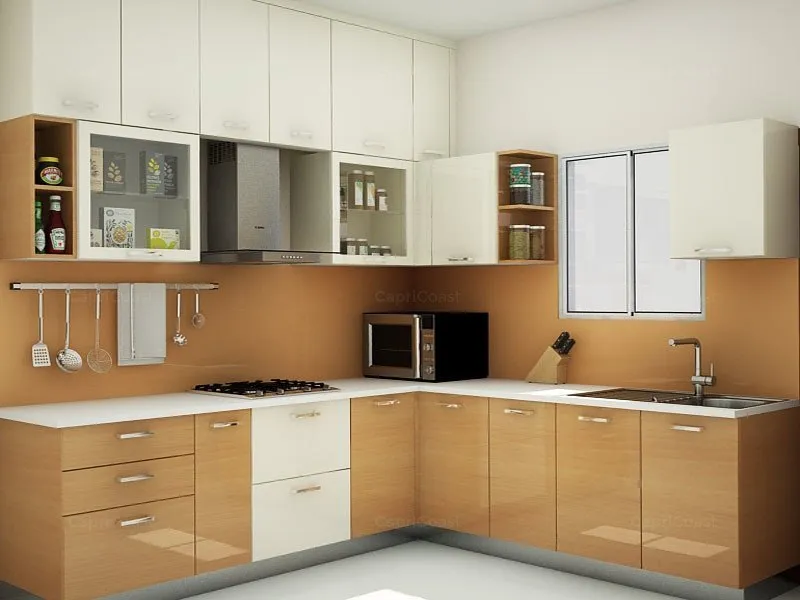 Often, appliances are integrated into kitchen cabinetry. These appliances are used to store food and cooking equipment. The cabinetry also stores silverware and dishes for table service.
Full-overlay
Whether you're remodeling your kitchen or building a new home, choosing the right type of kitchen cabinet can have a big impact on how your kitchen looks. There are two main types of cabinet: full overlay and inset. Each type of cabinet offers something different.
Full Overlay – This type of cabinet has a flush front. This means the front of the cabinet is completely covered by the door. It's similar to an inset cabinet, but it's also much easier to install. The hinges are concealed inside the cabinet.
Face-frame
Adding a face frame to your kitchen cabinets is an easy way to add strength and dimension to the door front. The frame can be made from solid wood or plywood. It will maintain the appealing look of the cabinet while also adding stability.
A face frame is composed of a series of horizontal rails and vertical stiles. Each of these pieces is attached to the other by woodworking joints. You should choose a face frame with a thickness of at least 1 1/2 inches.
Frameless
Compared to framed cabinets, frameless kitchen cabinets offer a number of advantages. These include ease of access, more storage space, and a more contemporary look. Despite the benefits, however, frameless cabinets are more expensive than framed styles.
Framed cabinets offer a more traditional look, and may allow you to create a farmhouse-style kitchen. They come in a variety of materials, including wood, laminate, and particleboard. Some cabinets also feature glass doors.
Framed cabinets are often made from wood, such as cherrywood or maple. These styles can be stained or painted.
Raised paneled
Having raised paneled kitchen cabinets adds a touch of elegance to your home. These cabinets come in a variety of styles and can be used in both traditional and modern kitchens.
This style of cabinet is very popular with homeowners who are interested in a traditional kitchen design. This style of cabinet is also very versatile and can be used in bathrooms or laundry rooms. You can also find raised panel cabinets in many different wood species.
Raised paneled kitchen cabinets are ideal for traditional kitchens because of their classic style. This style features a curved, raised panel that resembles a large plank. The raised panel also gives the cabinet a depth. This style also works well in modern kitchens because of its simple and minimalistic design.
Beadboard
Adding beadboard kitchen cabinets can give your kitchen a rustic vibe and increase the value of your home. But it can be a bit expensive and not for everyone. In addition, beadboard cabinets can be difficult to clean.
First, you'll need to measure the area of the cabinetry. Then, you'll need to decide if you want a raised effect or a more traditional design. Unless you are a trained professional, it's best to do the job yourself.
There are many different types of beadboard to choose from. These range from large sheets to individual pieces. You'll also want to decide on the finish you're looking for.
Push to Open
Getting your hands on a set of push to open kitchen cabinets is a great way to save space and keep your kitchen safe from accidents. In addition, they look very sleek and modern. They also allow you to reach the top shelf more easily. They save you time and energy, and allow you to make more efficient use of space.
There are several different types of push to open kitchen cabinets available. Some are made of solid wood while others are manufactured from durable plastic. Some come with handles while others are completely handleless.
Wood veneer
Using wood veneer on kitchen cabinets is a great way to add a unique touch to your cabinetry. The material is easy to clean and can be polished to give your kitchen a more sophisticated look. The material is also very economical.
Wood veneers are usually made from different types of hardwood. They are thin layers of real wood that are glued to engineered substrates. They are more durable and can be stained or painted to create a variety of different finishes.
Laminate
Investing in laminate kitchen cabinets is a smart choice for modern homes. They offer durability and versatility. Laminate cabinets also offer a low-maintenance option for a kitchen. They are also available in a wide range of designs and patterns.
If you choose a metallic finish, you'll add a sense of grandeur to your kitchen. You can find metallic finishes in rose gold, copper, and silver. The metal finishes will add richness to your home, but they are more expensive than other laminate finishes.